Black and white cartoon cats are some of the most hilarious characters that you will come across. They can be funny in their own way, and they feature a lot of quirky details that make them even more endearing.

These beloved black feline characters aren't just funny; they also serve a purpose! They not only entertain us but also help to improve our self-esteem.

We're taking a look at some of the cutest black and white cartoon cat characters that we could find. Did you know that these little guys could have such an effect on us? Let's take a look…


8. Courageous Cat
From: Courageous Cat and Minute Mouse
Year: 1960
Courageous Cat is the main character in this black and white cartoon series by Minute Mouse. Courageous Cat is a super-hero black and white cat who refers to himself as a "cat-man."

He's really into being brave and courageous, and he's always encouraging his friends to be braver, too. He has a little mouse friend named Minute Mouse, and they're always trying to help each other out.

Courageous Cat's super-cute, positive messages make him an awesome role model for kids, and his positive attitude is inspirational, too. This black and white cartoon is so awesome that you should watch it!


7. Mr Black
From: Black Cat Detective
Year: 1980
There is nothing unique about Mr Black aside from the fact that he is a cop who is committed to justice rather than the rules.

He has a badass crew of other cats and pigeons who are very competent and disciplined.The detective has a real-life problem with mice that he uses as comic plot points.

The series is funny and a little bit weird, but it's also a little bit serious, so it's got something for everyone. If you found this black and white cartoon cat interesting, you should watch this one!


6. Sebastian
From: Josie and the Pussy Cats
Year: 1970
Sebastian is Alexandra Cabot's rascally cat, whose black-and-white fur resembles Alexandra Cabot's hair.

He is often mean and seems to support the other side, but he is out to trick the bad guys so that he may assist the group in escaping.

He may also claw open a lock. Despite these efforts, Sebastian's activities almost always backfire. He safeguards Josie's relationship with Alan.


5. Sylvester Jr.
From: Looney Tunes
Year: 1950
Sylvester Jr., also known as Jr., is the son of Sylvester the Cat, the black and white cartoon cat that started the entire Looney Tunes phenomenon.
Junior resembles his father, having a big head for a little body.

However, Junior is well aware of his father's poor behavior, but he usually shows embarrassment and shame when Sylvester does something shameful or demeaning.


4. Penelope Pussycat
From: Looney Tunes
Year: 1949
Penelope Pussycat is the black and white cartoon cat version of Daffy Duck! She's one of the hilarious black and white cartoon cats ever, and she's also super-cute.

She's a little bit silly, a little bit hyper, and a little bit dramatic, and she's always trying to help out her friends. Penelope's world is full of imaginative, bizarre characters.

If you like this black and white cartoon cat, you should give this one a shot!


3. Mittens
Mittens is the protagonist and antihero of Disney's 2008 animated feature film Bolt. She is a sassy, short-tempered street cat who is pessimistic and has a dry, wry sense of humor.

She is a street cat who shares the pain of abandonment by living the life of a burglar, who suffers from isolation issues.

She initially refuses friendship, but Bolt's love and knowledge of how to live a normal dog life open her up. She has Tuxedo cat colours and a distinctive New York accent.


2. Sylvester
From: Sylvester & Tweety Mysteries
Year: 1995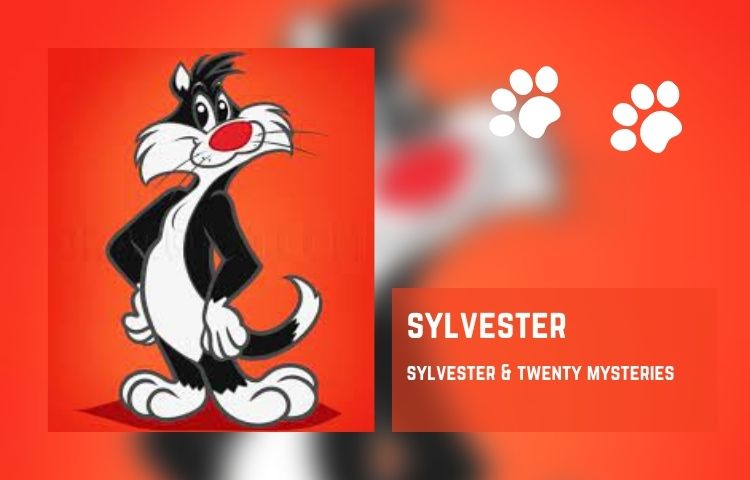 Sylvester James Pussycat, the Tuxedo cat is depicted as a relentless character. He is featured in many shows and he creates a big impact on all.

He is often seen chasing Tweety, Speedy Gonzales, or Hippety Hopper.

Pussycat is the pet of Granny and hails from the Pussycat family. Granny's cat is extremely proud and persistent, but he is not a winner.


1. Felix the Cat
From: The Adventures of Felix
Year: 1919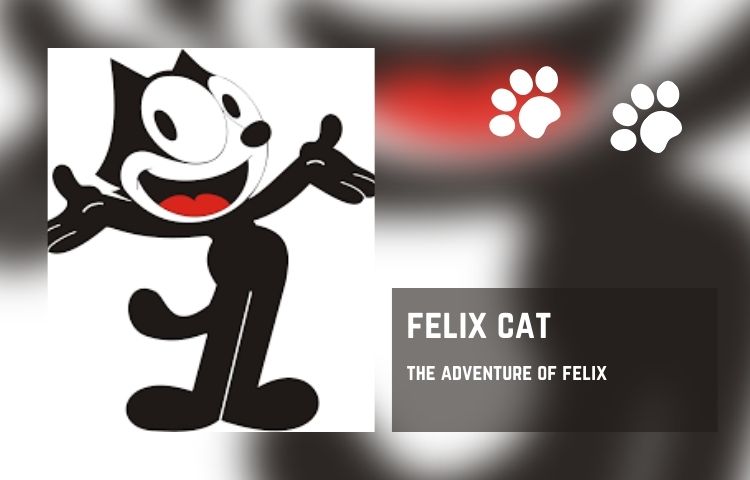 Felix the Cat is the first cartoon character in history to achieve a high level of popularity in the era's silent movies.

While often portrayed as mischievous but humanitarian, Felix exhibits a wide variety of traits in different adaptations.

In particular, a lot of his 1920s shorts focus on him stealing food from others in order to survive. He is most frequently depicted as clever but compassionate.