If you love cats, then you'll definitely enjoy these 20 best-animated cat movies! These films feature the best cat character ever created.

Whether it is for fun or to deal with stress, we love watching these adorable creatures on the screen.

These movies will take you on an emotional rollercoaster. So don't miss out on this ultimate list of the best-animated cat movies!


20. Top Cat: The Movie
Description: Top Cat and his gang of scheming cats face a new strict police officer.
Year: 2011
Genre: Comedy, Action
Top Cat is among the most popular cat cartoons that are still loved around the globe. The story revolves around Top Cat, a smart cat who along with his gangs of cats is involved in shady schemes. He is always chased by Officer Dibble who always fails at catching them.
This movie takes a spin on the TV series and adds a new police officer who is disappointed with Officer Dibble and decides to take charge.
This movie will make you laugh out loud. The animation is also really cool and it is surely a good time pass for the kids.


19. Felix the Cat: The Movie
Description: Felix fights out an evil scientist to restore order in the world.
Year: 1988
Genre: Comedy, Adventure
This is the definitive animated cat movie, it has all of the classic elements that you would expect from an animated cat movie, including a pint-sized hero with a heart of gold, magic, and hilarious slapstick comedy.
Felix takes on the villainous scientist Zill who tries to take over the Kingdom. Felix jumps into action to save the kingdom and save the princess.
The entire film is well worth your time because it is entertaining and funny with some great visuals.


18. The Rabbi's Cat
Description: A story of a rabbi's cat who learns how to speak after swallowing the family parrot.
Year: 2011
Genre: Comedy
The Rabbi's Cat tells the story of a rabbi and his cat, who embark on a fantastic journey to Jerusalem because the Rabbi's cat wants to be a Rabbi (a Jewish scholar)too.
This animated movie is perfect for kids and adults alike and teaches the importance of faith and belief in oneself.

This beautifully animated children's film touches upon many important concepts including faith, belief, love, hope, family, community, violence, loss, and identity. It also carries an important message that is not just for kids – it is for everyone!


17. The Secret Life of Pets
Description: Adventure story of a couple of house pets living in an apartment building.
Year: 2016
Genre: Comedy, Adventure
For anyone looking for a movie that will keep you on your toes and make you laugh at the same time, The Secret life of pets is worth checking out!
The story revolves around a group of pets who lives in the same building and shares a close bond. When Max, a dog goes missing, the other pets of the group decide to look for him and a crazy adventure ensues.
As an animated film, it has all the things you need for a good movie: comedy, action, and even a few heartwarming moments. 


16. Doraemon In Nobita And Steel Troops: New Age
Description: Adventure story of a boy and Robo pet cat as they try to save earth from an invasion.
Year: 2011
Genre: Action, Adventure
The Doraemon series is one of the most famous animated cat series in the world. It features a robot cat that came from the future and his friend, a young boy named Nobita.
The movie is about evil robots from a different planet who want to take over the world and it is up to Nobta and his friends to stop this evil plan and save Earth from invasion.
The story might sound pretty simple but it actually teaches some valuable lessons about life which makes Doraemon In Nobita And Steel Troops one of the best movies from this series yet.


15. Gay Purr-ee
Description: A story of a farm cat who runs away to live a glamorous life in Paris and ends up in big trouble.
Year: 1962
Genre: Comedy
Gay Purr-ee is a classic animated cats movie that to this day holds much love in the hearts of people who have watched it. It is the story about a cat who is bored of her farm life so she runs away from home and reaches Paris.

There she is kidnapped by an evil cat and to be sold to some rich bastard. Her only hope is her friends from the farm who arrive in Paris looking for her.
The animation is a bit lacking considering its release time but overall this movie is a must-watch.


14. Rock Dog
Description: A story of a dog wanting to be a musician finds a mentor in a cat who is a famous rockstar.
Year: 2016
Genre: Comedy
Rock Dog is a film about a Tibetan Mastiff, Bodi who embarks on an amazing journey to becoming a rock and roll star. He reaches the city and requests his favorite musician Angus, a cat to make him his disciple.
It's not your typical animated flick, but it sure is entertaining.
Rock Dog has been praised for its originality and has won few awards for it. It is a hilarious and heartwarming film for all ages.
What I loved most about Rock Dog was the soundtrack. 


13. Felidae
Description: A cat investigates brutal murders of other cats in his neighborhood.
Year: 1994
Genre: Drama
Felidae is another amazing cat movie that will give you literal chills. It is a story of a highly intelligent cat named Francis.
The story starts off with serial murders of cats in the neighborhood of Francis. So Francis sets out to find out who killed the cats.
This animation movie will keep you on edge waiting for what will happen next! It is the only violent animated cat movie on this list and definitely not suitable for very small kids.


12. Bolt
Description: An alley cat helps a famous dog who got lost.
Year: 2008
Genre: Adventure, Comedy
This movie won over people's hearts with its fun storyline and the adorable animated cat. If you haven't watched this movie yet, it's time to do so!
The story features Bolt, a white dog who thinks he has superpowers because he's grown up on a movie set. When he got lost in the bustling city of New York, he comes across a street smart cat named Mittens who decides to help Bolt to reach back home.
It is one of the best cat and dog movies and shows the beautiful relation between two rival species.


11. Kiki's Delivery Service
Description: A story of a small witch and her talking pet cat.
Year: 1989
Genre: Comedy
Kiki's Delivery Servies is without a doubt one of the best cat movies ever. The movie takes you on a life journey of a little girl as she tries to discover the purpose of her life.
Kiki is a 13-year-old witch who makes a delivery to a town on the other side of the country. She leaves her city for this journey with her talking black cat, Jiji. Along the way, she meets many new people and becomes friends with them.
This is a really heartwarming movie that will make you feel good. It's a great movie to watch when you want something light or fun.


10. A Cat In Paris
Description: A story of a cat who lives a double life as a cute pet in the day and a burglar at night.
Year: 2010
Genre: Comedy
A cat in Paris is a masterpiece in the true sense. The film doesn't have a lot of dialogue, but it does have an amazing soundtrack. The animation in this movie is phenomenal and worth watching for that reason alone!
Dino is the pet cat of a little girl named Zoe. Dino is unlike any cat. During the day he spends his time as a normal house cat but at night he teams up with a burglar and assists him in his heists. When Zoe gets kidnapped by the mafia, it is up to Dino to save her.


9. The Aristocats
Description: A sweet story of a nobleman's cat and her children.
Year: 1970
Genre: Comedy
The Aristocats is one of the most popular Disney cat movies ever made. The Aristocats is an animated cat movie that revolves around Duchess, a cat of a noble, her three kittens, and a country cat named Thomas.
One day at a park, the kittens who have lived sheltered meet Thomas, a carefree cat. He also falls in love with Duchess but she doesn't like his lifestyle and wants his kids away from him.

But soon he gets close to the family and together they get into a fun adventure.


8. Cats Don't Dance
Description: A story of cat talented cat who wants to be a movie star.
Year: 1997
Genre: Comedy
Cats Don't Dance is one of the most hilarious and inspirational animated cats movies on this list. You'll surely enjoy the life of this beautiful cat. It is about a cat named Danny who wants to become a movie star. 

He is good at dancing and singing and he's a hard worker too. But it is really difficult for animals to be a part of the movie, let alone star in it. Danny despite knowing that he's at a disadvantage is not willing to give up on his dream so easily.


7. The Cat Returns
Description: A girl is forced into marrying a Cat Prince.
Year: 2002
Genre: Comedy
The Cat Returns is one of the funniest animated cats movies which is also very meaningful as well. It has all the elements that make it very entertaining to watch.
When a young girl saves the life of the Cat-King, he gets obsessed with her and wants the girl to marry his son, Prince Lune. No matter how much she tries to get away from this crazy situation, she finds herself getting more entangled in the matter.
The story then continues as the girl tries to find ways to escape from marrying this anime cat boy.


6. Oliver & Company
Description: A lost and alone kitten joins a gang of street dogs in New York City.
Year: 1988
Genre: Comedy, Adventure
This movie is one of the most iconic animated movies featuring cats. If you are looking for an old-fashioned feel-good movie, this is it! The movie is filled with good messages, particularly about friendship, loyalty, and self-belief.
The film's main character is a stray kitten named Oliver who joins up with Dodger and his gang of dogs to live and survive in the streets in New York City. The movie then follows Oliver's adventures in this dangerous world.


5. The Lion King
Description: A coming of age story of a lion cub Simba.
Year: 1994
Genre: Comedy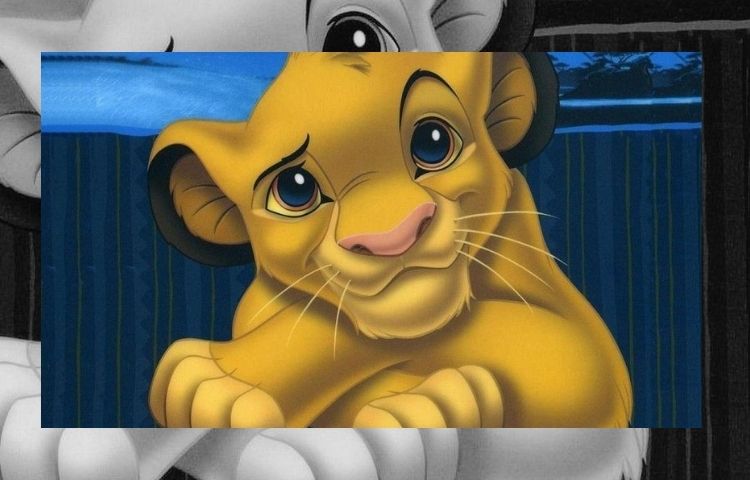 The Lion King is one of the most popular animated movies of all time. It's an excellent movie that will have you feeling nostalgic for your childhood with its catchy music and heartwarming storyline. It has never gotten old over the years and still makes us emotional today.
 It tells the story of Simba, a lion prince who was to take his father's place but a betrayal by a family member cause him to flee his kingdom. Upon growing up, Simba must learn how to be a true king by following in his father's footsteps.


4. Puss in Boots
Description: Enthralling story of a pussy cat wearing fancy boots and a hat, equipped with a tiny sword.
Year: 2011
Genre: Comedy, Adventure
I don't think there is anyone who hasn't heard this animated cat movie. But if you haven't watched it, you can find it on Netflix.

Puss In Boots is a story about a mysterious cat with a winning personality who goes on a magical journey to reclaim his lost respect and reunite with his true love. Along the way, he encounters plenty of obstacles including swashbuckling swordfights.
The classic story of Puss in Boots is brought to life with great animation, voice actors, and catchy songs. The cat's character allows the audience to learn about the importance of bravery and kindness with a fairytale twist.


3. Whisper of the Heart
Description: A story of a girl who follows her passion for writing.
Year: 1995
Genre: Drama
Whisper of the Heart is an animated cat movie with deep meaning and everything is presented beautifully and simply.
Shizuku is a shy and reserved girl who loves to write but she keeps it hidden from her family.
When her friends motivate her to write something, she decides to write a fantasy story with her as the main lead and the male hero is an anthropomorphic cat boy.


2. Tom and Jerry: The Movie
Description: Tom and Jerry reluctantly team up to save a young girl from her evil aunt.
Year: 1992
Genre: Comedy
The list would be incomplete without this classic: Tom and Jerry: The Movie. This is a great animated cat movie for any family to watch together.

It has all of your favorite characters, like Tom and Jerry, as well as some new ones that you will grow to love. Plus, it doesn't matter if you are into slapstick humor or not because there is plenty of it in this movie!
The movie follows Tom and Jerry as they put a hold on their rivalry and decide to save a little girl from her evil aunt. It is a very funny film that will have you cracking up for hours on end!


1. A Whisker Away
Description: A rom-com story of a girl who can turn into a cat.
Year: 2020
Genre: Comedy, Romance
A whisker away is a highly acclaimed movie about a girl who can turn into a cat. Her name is Miyo and she's a high school student. She has a crush on a guy and decides to get close to him by using her cat form.
But will she ever be able to tell her crush that she is the cat that he adores so much or let things at it is?
It is one of the very few animated cat movies on this list that I recommend adults to watch because it got a deep and sweet story that kids won't grasp as of now.