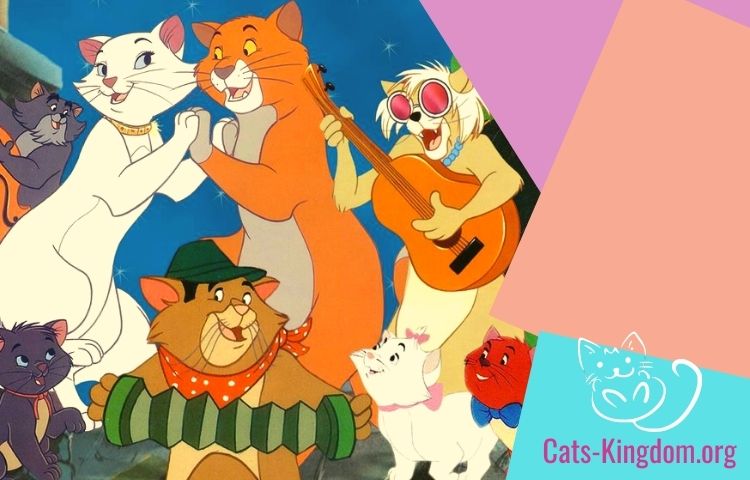 If you ask any cat lover his/her favorite cat movies, I am very confident that 'The Aristocats' will be present in their list. It is not because the story is out of the world or the animation is mind-blowing, the main reason is its characters.
The movie came out in the early 70s and only a true masterpiece can hold on against the test of time and remain relevant.
To honor this amazing cat movie, I decided, why not create a list Ranking the popularity of each cat character in The Aristocats.
Hope you'll enjoy the article.


6. Berlioz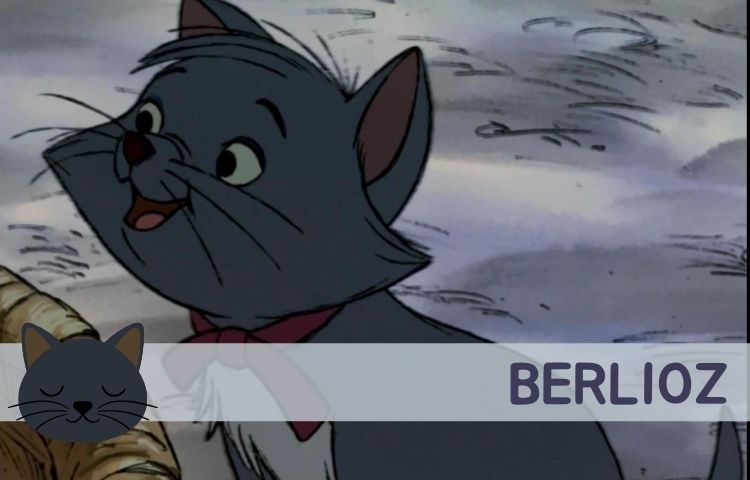 Berlioz is one of the three kittens of Duchess and the brother of Marie and Toulouse. He is a proficient piano player and her mother makes sure that he practices frequently.

He has a quiet personality but he doesn't shy away from doing a few mischiefs once in a while. Compared to his siblings, Berlioz's character is not properly explored.

Thus he gets mostly overshadowed even though he is the main Aristocats character. It is the reason why, Berlioz is placed on the bottom of this list, even below than secondary cat characters of the movie.


5. Scat Cat & Crew
Scat Cat and his crew of swingers are the breath of fresh air in the movie. It is not possible to differentiate each character of the crew separately because they are perfectly aligned and in the movie, they work as one team with Scat Cat as their leader.
Scat Cat is a fabulous singer and he plays trumpet. His favorite song is 'Everybody wants to be a cat'. His gang of cats are goofy and love music and like to party. These Aristocats characters can surely lift anyone's mood with their music and comic nature.


4. Marie
Marie is an exact reflection of her mother, Duchess. She is the cutest among her sibling and also the most obedient. Marie looks up to her mother very much and tries to be a proper lady, like Duchess.

Though her relationship with her brothers is bittersweet, just like any other sibling. She is also a hopeless romantic. The day she met Thomas and heard his charming words, she immediately got wooed by him.

Marie is also very good at singing and practices singing with her mother. She brings a sweeter and cuter tone in the movie and is thus rightly positioned at number four.


Among the three siblings, Toulouse is the one that shines out the most. He is goofy especially when he tries to act tough and is quite sarcastic as well. Toulouse is a good talker and is highly expressive.

He likes to paint and Duchess as her mother fully supports him and encourages him to do so. Toulouse has lived his entire life under the direct supervision of his mother who wants to make him a gentleman.

But he is highly fascinated by alley cats and that is the reason why his relationship with Thomas is the best compared to other siblings. Toulouse is undoubtedly the most fun and the best Aristocats kitten character.


Duchess is the Queen of the movie and many people would place her on top of this list. Her character has the most screen time in the movie and it is a very beautiful watch.

She is a proper lady and conducts herself very highly. She is a loyal pet of cares for her owner very much. She is a great mother and wants to raise her kids in a well-mannered way and protect them with all her might.

Duchess is kind, sweet, and very friendly. Her dynamics with Thomas is a major plot of the movie and it is done beautifully. Duchess is one of the most popular cat characters from Disney and that says a lot about the quality of this Aristocats character.


1. Thomas O'Malley
Thomas O'Malley is without a doubt, the biggest star of the movie. His swag and confidence are what make him the most charismatic cat character in the movie.

Thomas is a flamboyant alley cat who lives his life wandering the world and enjoying his life. He is brave, kind and very funny. He also likes to party and dance.
The day Thomas first meets Duchess, he immediately falls for her. Soon after he grows closer to Duchess' kittens and his interactions with them are heartwarming and bring a sweet smile to the viewers.

Thomas is a true gentleman and a very lovable Aristocats cat character.