CAT CARE
A forum category completely dedicated towards proper caring of our beautiful furry pets. We discuss every thing that can help the cat parents to successful raise their little babies. You are free to ask any question pertaining to cat caring and also answer any question with a solution or can further the discussion. NOTE: Please do not spam or use inappropriate words and don't write anything that doesn't concern to this particular forum.
In this forum, we'll be discussing about about various questions on how to properly feed the cats. It is place where cat parents help each to keep their lovely furry babies healthy and fit.
Forum Participants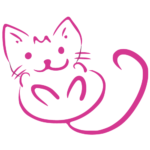 This forum topic is dedicated towards discussions around general cat care issues and any grooming tips that needs a little assistance.
Forum Participants