KNOW YOUR CAT
This forum is dedicated to increasing our knowledge about our favorite felines. Ask and answer general question about cats and enjoy the discussion with other cat lovers.
Use this forum topic to get educated about various aspects of cat biology. Learn and share your knowledge with other cat parents and create healthy discussions.
Forum Participants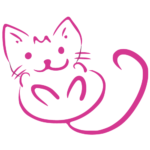 Discuss with other cat parents about various behavioral changes in your cat. Learn what a cat is trying to convey by acting differently. Discover the mysteries of a cat's nature.
Forum Participants